Well the puppy madness has passed and I am no longer a pissed off woman! Now that I read back on that last post it kinda makes me chuckle! Yea I guess I tend to lose it a wee bit! But for all of you who commented on the last post... Yes we do train our puppy and train him and work with him DAILY! The only time he ever acts like that is when the wife is at work. I don't know what it is about me that he doesn't like... But I swear he NEVER acts like that when my other half is home! But oh well... moving on now!
Its NEW YEARS EVE! What are you all going to be doing???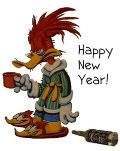 LOL! That will hopefully be me tomorrow morning! I have stated that I do want to go out and get plastered tonight for no apparent reason. But ummm it is already 8:30pm here in Ohio and the wife is STILL passed out cold in bed from this morning. (she worked last night) So maybe we will go out and maybe not? I don't care really. Oh who the hell am I trying to kid! Of course I friggin care! All my friends have been calling all day wanting us to come out and I can't even wake her ass up! lol Oh well I do have 3 bottles of wine in the fridge. Guess I can do something with that huh????
Well here is hoping that you all have a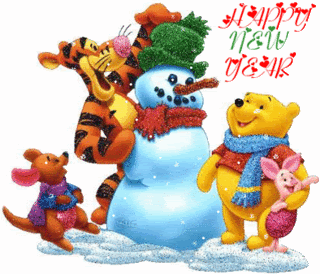 Oh yea it snowed like friggin crazy here in Ohio. Errrrrrr
Signing off,
Sabrae Carter
www.mygccandle.com/amystill