Well it is offically Sunday here in good old snowy Ohio! OMG! The snow started about an hour ago and hasn't really let up here yet! I think it is sufficent to say that I have officially gone LOOPY! So I will tell you why I have gone insane now!
Ok so do you know what I did last night??? I spent 14 1/2 hours in a live stream chat trying to win a stupid Coffee Brewer! Yes 14 1/2 hours!! Mind you it is now after midnight in Ohio! I only got 3 (or was it 2?) hours of sleep today before I had to wake the wife up for work! So yes I am offically kinda going NUTS! The dogs keeping pooping and peeing all over the house! So I am kinda at my wits end!
Thanks for your feed back on my post about telling my kids about Santa or not! One person even told me the other parents might hate me becuz my kid won't believe in Santa and they will be telling all the other kids about it! HAHA! Oh well.. I guess I will cross that bridge when I get to it...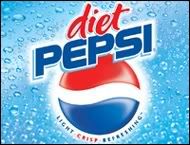 I offically running down to the last can of this stuff...Not a good combo when I feel this way! Diet Pepsi and I are like some with their morning cups of coffee... I do NOT function correctly with out it! Therefore the wife WILL suck it up and go get me more when she gets home in the morning!
Ok I think that about sums it up for now! Sorry I did not amuse you today! Usually when it comes to me and lack of sleep I am MUCH better about making you somewhat laugh! lol
Signing off,
Sabrae Carter
www.mygccandle.com/amystill

Custom Search